​​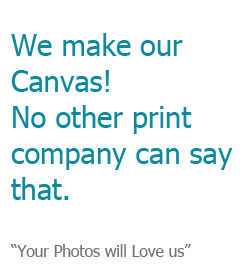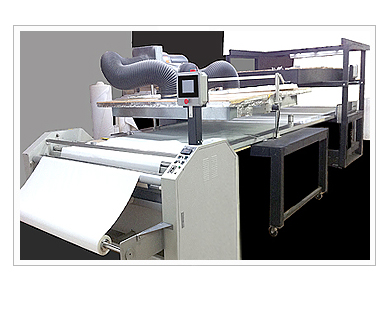 Blanc Canvas
Photography & Fine Art Canvas
The canvas is the foundation of the print and the screen for your photo. The pigmented ink serves as a translucent layer embedded on the canvas. With that said, the brighter the white point the more vivid the colors. Our white point comes from 100% titanium white. Titanium will never discolor, fade or yellow. Your print on canvas will always look the same as the first day you received it.
Our unique coating process relies on our custom designed and built ink receptive coating machine. Neil Loeb the builder and designer of this machine is an internationally known artist and photographer. Neil has been working with canvas and canvas stretching for over 50 years and understsnds how the image should be translated on a canvas printed surface. The texture of our canvas does not interfer with the image but enhances your canvas print. The coating applicator is a Myer Rod that applies an even thickness of coating and assures consistent print quality. The rod is 2" in diameter with stainless steel wire wrap. The space between the the curve of the wire is how the measured amount of coating is applied to the canvas. This percise layer is what receives the ink to insure a perfect print on canvas. When stretched and hanging on the wall the ultra smooth texture of the canvas will enhance the quality of your photograph. Whether it be a photo from your mobile phone or a professional camera each photo on canvas prints beautifully.
Shoot. Upload. Create.